SMOK Stick Aio Kit
The SMOK Stick AIO starter kit is an an all in one, compact and powerful mini electronic cigarettes. Its light weight gives it an exceptionally attractive convenience factor and with its modern sleek appearance, the SMOK AIO starter kit is one ecig kit you might not want to pass up.
Surprisingly the SMOK starter kit its extremely well priced and is the perfect choice for experienced vapors and beginners alike, with its totally redesigned simple touch technology its specifically engineered with only one button making this device super simple to operate for any type of vapor. This all in one vape kit manufactured by SMOKTECH is guaranteed to not only turn heads, but also provide a high quality vaping experience at an affordable price e convenient and ergonomic design.
The Smok Stick AIO packs 1600mAh of power into a handy, compact device. But what it may lack in size it more than makes up for in the pure vaping pleasure it provides. Experience it for yourself.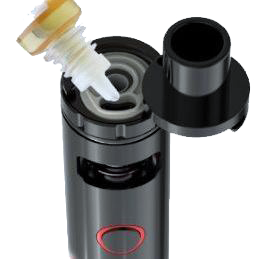 SMOK Stick AIO Kit Includes:
- SMOK AIO Stick
- USB Charging Cable
- 0.23ohm Coil (pre-installed)
- 0.23ohm Replacement Coil